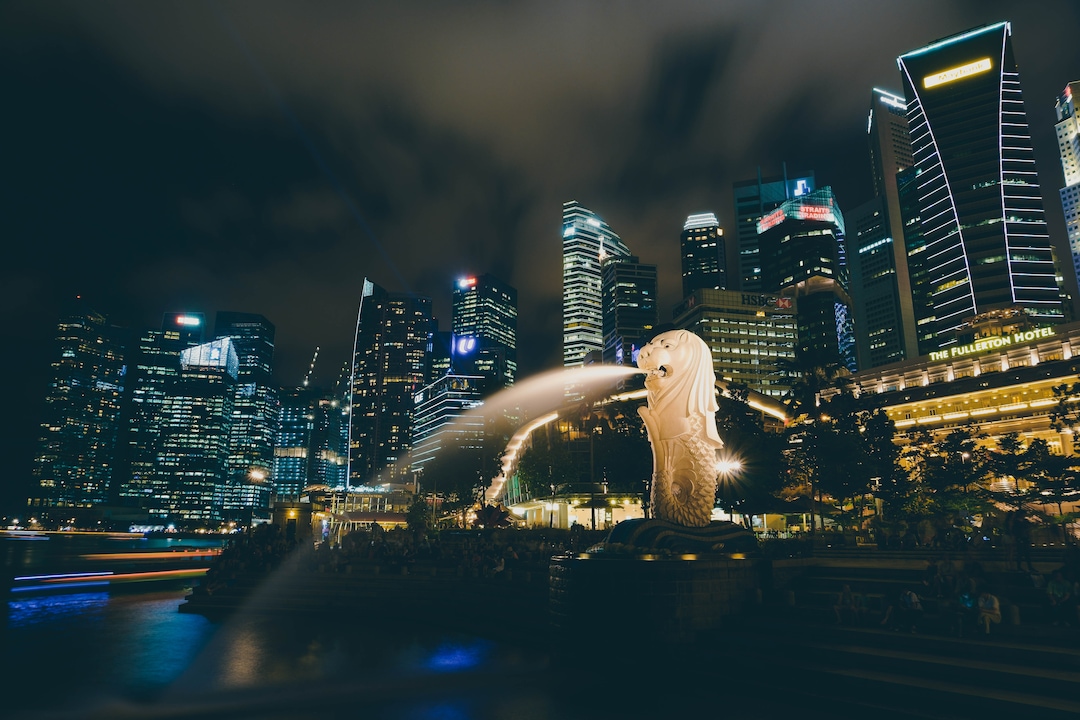 Tall buildings everywhere, mouth-watering food, spotless streets, and a joyous atmosphere are the hallmarks of Singapore. No wonder it has evolved as a preferred global tourist destination. Also, the development in commerce attracts hundreds of business travellers to Singapore every day. 
Travelling to Singapore can be an exciting adventure for tourists who are looking for an action-packed vacation. First, however, ensure that you buy a Singapore Travel Insurance plan to keep yourself financially protected from any unforeseen incidents on your trip. In addition, if you are travelling with your family, look for a family travel insurance plan covering all members.
You might have heard some suggestions from friends and acquaintances about keeping your passport and documents safe, staying vigilant, etc., while in a foreign country. This article will share some unusual travel tips for your upcoming Singapore trip. Also, if you are travelling solo, then these will also work as solo travel tips!
Top Unusual Travel Tips for Your Singapore Trip
Here are some tips for your Singapore trip:
When travelling internationally, many people face the problem of lost or misplaced baggage. While you can claim damages, you will be left with the clothes you are wearing and will be forced to buy clothes from there. Hence, it is prudent to carry a set of backup clothes in your cabin bag as backup clothes. In addition, ensure that your traveller insurance covers lost baggage. This is one of the top packing tips for travel!
If you are planning to go for a trek or an adventure in the wild, using a waterproof backpack for items like a phone, power bank, toiletries, chargers, batteries, etc., can be a good idea.
When you are in a foreign country, finding a doctor for minor bruises and cuts can be difficult. Hence, it is prudent to carry a small first-aid kit with basic supplies like an antibacterial cream, bandages, pain killers, medicines for cold and fever, etc. Also, if you have an international travel insurance policy that covers medical emergencies, then you can avail of local healthcare services via the TPA of the insurer.
Learn some words of native Singapore language
While English is accepted in most countries around the globe, knowing the local language of the country you are planning to visit can make your travel easier. If not, then at least try to learn a few common words and phrases in Malay, the national language of Singapore. Some such words are:
Selamat Pagi — Good Morning
Selamat Tengahari -Good Afternoon.
Selamat Malam — Good Night.
Terima Kasih -Thank You.
Nama Saya -My name is.
Berapa Harga? — How much is this?
Use Google Maps offline
While travelling to an unknown destination, Google Maps are our go-to option. However, they need an active internet connection. Very few people know that you can use Google Maps in the offline mode too. You can download the map of the area that you are interested in and use it offline.
Use public WiFi for browsing the internet
International data plans can be costly. Hence, if you are casually browsing the internet, then you can look for cafes or restaurants or parks that have free WiFi facilities. However, remember to not log in to your bank account or share any personal information using free WiFi as it is an open network and can be hacked by a miscreant.
Carry small pouches for toiletries
If you are travelling for 10 days, then you don't need a 300 ml shampoo bottle. Instead, buy small airtight pouches and carry toiletries like shampoo, conditioner, lotion, etc., in them. This can help save some valuable space in your baggage. So, keep this amazing packing tip for travel in your mind!
Mark your bags with a unique identifier
Your bag might be similar to a dozen bags carried by other passengers. Hence, identifying it might be difficult on the baggage carousel at an airport or railway station. Therefore, mark your bags with a prominent mark to make them easy to identify.
Avoid following reviews blindly
While making hotel bookings, you might want to look at the reviews posted by travellers. While these reviews can offer insights into the hotel's service, make sure that you don't follow them blindly. There have been reports of false reviews from the hotel (positive ones) or its competitors (negative ones). Hence, try to research online and form an opinion of the place rather than relying on reviews alone.
Use incognito mode while booking tickets
To get the best flight and hotel rates, make sure that you use incognito mode on your web browser while searching the travel aggregator sites. These sites tend to store cookies and your search data and hike up the ticket prices for repetitive searches. So be smart and go incognito!
Summing Up
Remember, when you are travelling to a foreign country like Singapore, costs can skyrocket in no time. Hence, plan your trip in advance so that you can reduce some costs while on your trip. Also, buying travel insurance online is important for international travel as it can protect you from high expenses in the event of a medical emergency or any other unforeseen event. Make sure that you assess your traveller insurance requirements carefully before buying the insurance policy. Start planning for your trip, understand the benefits of travel insurance, and have a memorable journey. Safe Travels!
Travel